HT-SAAE Solar Panels
---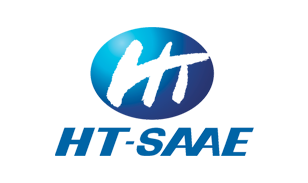 Space environment offers the ultimate test to any technology engineered by humankind and manufactured from materials found on Earth. Solar panels that energise modern spacecraft are exposed to extreme mechanical and electrical stresses, including instant temperature changes of hundreds of degrees K, exposure to solar and cosmic radiation, vacuum and other factors. That is why the term "space-grade technology" is synonymous with the tremendous and often unforgiving demand for ingenuity, innovation, quality and the highest possible rigour at all stages of the design and manufacturing of every material and component.
Shanghai Aerospace Automobile Electromechanical Corporation (HT-SAAE) is a subsidiary of the state-owned China Aerospace Science and Technology Corporation (CASC), which has, amongst other high tech applications, designed and implemented major milestones in China's space programme, including recent landing of a robotic space probe Chang'e 4 on the dark side of the Moon.
Officially founded in 1998, but with a history dating back to 1956, this large high-tech enterprise has been dedicated to applying space-related technology within selected sectors of general industry.
Today, HT-SAAE is a Fortune 500 Global company, publicly listed on the Shanghai Stock Exchange (Stock Code 600151), with almost USD 2 billion in total assets and USD 0.8 billion in operational annual revenue.
Focusing on new energy PV and new materials application, HT-SAAE spends over USD 10 million annually in R&D and boasts over 100 technology patents. The company has developed a completely integrated PV industry supply chain, producing products ranging from mono and polysilicon, to wafers, solar cells, complete PV modules & systems. The company has to date supplied more than 3 GW of superior quality PV products to the global market.
Since 2014, the company has consistently achieved and held its rank amongst top 10 PV module suppliers, and for many years the company has been recognized as a 'Tier 1'​ module manufacturer by Bloomberg New Energy Finance (BNEF). Moreover, HT-SAAE solar modules have consistently won Top Performer Award after rigorous testing by PV Evolution Labs.
Drawing on its tremendous resources and its aerospace industry heritage, HT-SAAE devotes itself to developing space-related technology for application within the PV industry, providing superior products and service to the global market and reinforcing its status as a world-class new energy PV enterprise.
Virtue Solaris is the only company in Malta that provides its customers with opportunity to benefit from cutting edge space-grade PV technology and superior quality of products manufactured by a world-class global Tier 1 company, at an absolutely affordable price.
Virtue Solaris offers its customers HT – SAAE latest premium range of ultra-high efficiency monocrystalline PV modules that utilize the latest multi bus bar and cutting edge PERC technology to achieve superior performance under Malta's specific conditions.
All HT-SAAE PV modules supplied by Virtue Solaris display 5w positive power tolerance, resistance against Potential Induced Degradation (PID), salt mist and ammonia-related corrosion. All panels are triple-tested to ensure absence and resistance to microcracks, and are sorted according to amperage to reduce
mismatch losses.
With conversion efficiencies in excess of 21.3%, these ultra-powerful solar panels provide optimum energy output even under low light conditions. Their robust mechanical structure is designed and tested to withstand extreme wind loads of up to 2400 Pa, snow loads of up to 5400 Pa and impact from hail. A moderate temperature coefficient of 0.33% / K ensures that a decline in panels' output under high temperature conditions would not be as significant as in lower quality panels with higher temperature coefficients.
Whilst performance of all PV panels naturally declines over time, HT-SAAE guarantees that even after 10 years of service, HT-SAAE panels would provide not less than 90% of their rated output, whilst after 25 years the output would not go lower than 83.1%. Moreover, all panels are covered by a 12 year product warranty. These guarantees are backed by a world class insurance policy from top global financial institutions.
All technical parameters of HT-SAAE panels have been independently tested and certified through a comprehensive first rate certification system by renown third party assessors including TUV Rhineland, which ensured strictest adherence to international quality standards, including IEC 6125 / 61730, ISO09001, ISO14001, and OHSAS18001.
All PV panels offered by Virtue Solaris have also been officially registered with Malta's Regulator for Energy and Water Services (REWS).
Download technical datasheets for HT-SAAE solar panels offered by Virtue Solaris from here: