A solar pergola provides an elegant solution to retaining the use of roof terrace for entertainment, whilst generating free energy from the Sun for house consumption.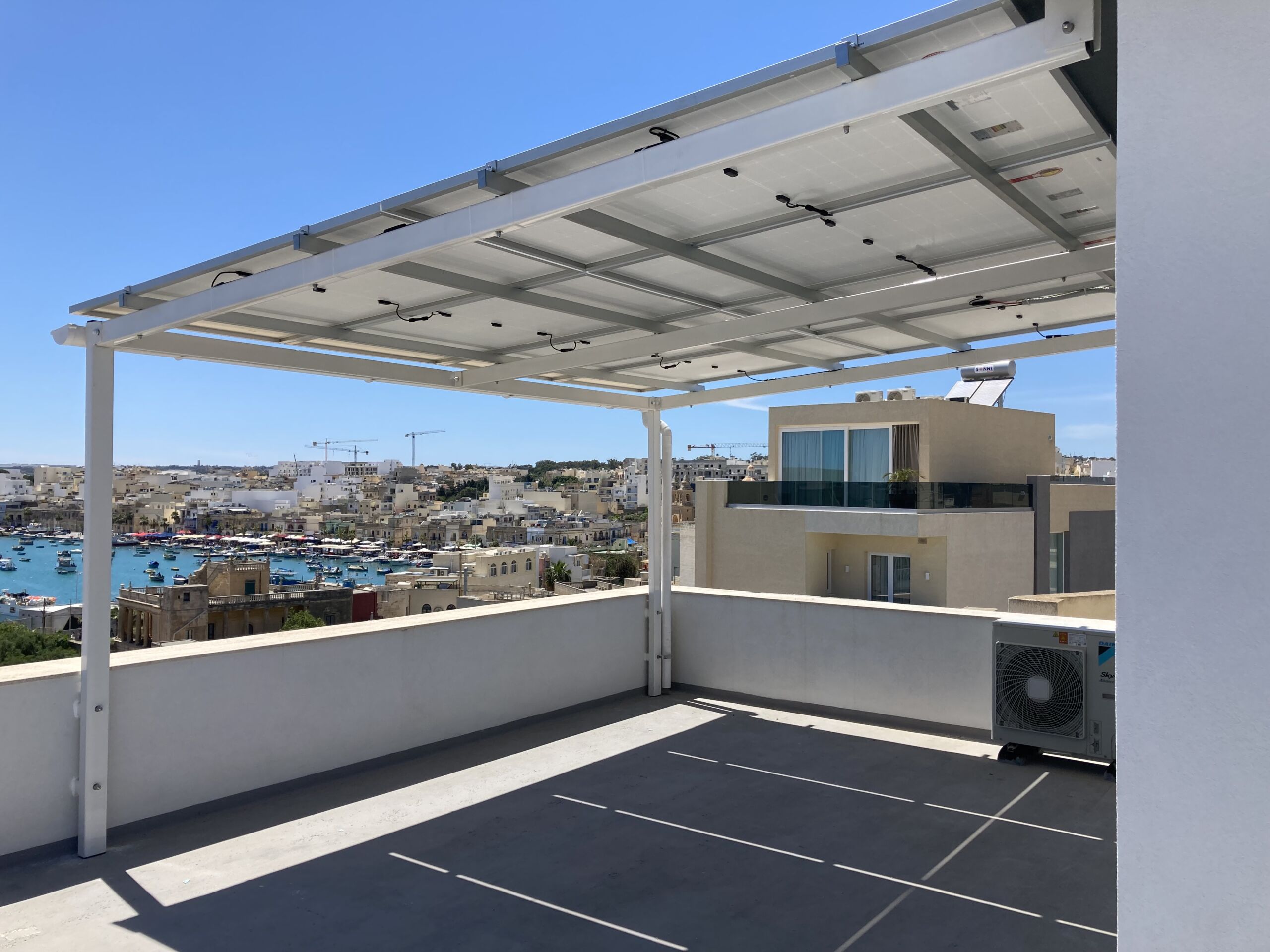 What is the coolest home improvement idea for the coming summer? A solar pergola from Virtue Solaris!
We design and build solar pergolas of any shape and size, such as this one installed in Marsaxlokk.
Virtue Solaris solar pergolas are distinguished by:
Top quality structural materials;
Superb anti-corrosion protection;
A range of finishing options to suit any requirement and budget;
Solar panels, inverters and battery systems from Tier 1 manufacturers;
Superior workmanship;
Peace of mind warranty;
If you need a pergola to keep your terrace cool in the shade whilst solar panels generate free energy from the Sun, talk to us.
"We go further than most to give outstanding value to our Customers, wherever they are!"
Sustainable And Reliable Energy Systems