Return on your Solar Panels investment
---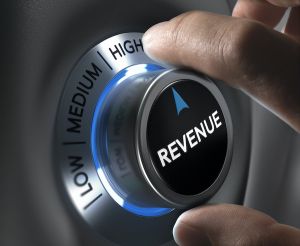 People install solar energy systems for a variety of reasons, including for self sufficiency of energy needs, for the fact that solar energy systems are "cool" and manifest one's environmental responsibility. But undoubtedly one of the main reasons why people invest in on-grid solar systems is return on investment.
With amazing technological progress achieved in the solar energy field, and thanks to widespread political and financial incentives for solar energy, in many parts of the world, solar power has become one of the cheapest sources of energy, outperforming conventional sources of power including from coal, gas and nuclear generation.
Naturally, investing in solar today makes sound financial sense. Consider investment in property rental market, or even in high performing bonds, with annual returns of between 4% and 8%. Then contrast this with an investment in a solar energy system, which can, under correct conditions, bring about over 35% in annual return!
Consider this for example. Customers installing a 2.24 kWp grid tied solar system with Virtue Solaris invest as little as €1,700, including VAT, after government grant.
In return, they get annual savings of 3,584 units of electricity (kWh), with an annual return of around €591 guaranteed for 6 years at €0.165 / kWh tariff. That's a whopping 35% annual return on investment, with a full payback of only 2.8 years!
Do you know of ANY better way to invest your money?
But wait.. the system will continue to generate energy for many years to come. Solar panels offered by Virtue Solaris have an industry-leading 30-year power output warranty, which guarantees that even after 30 years of service the panels will continue to generate at least 80.6% of their rated output.
So clients who opt for this system with Virtue Solaris would have fully recovered the value of their investment in the first 2.8 years and then benefit from further annual returns ranging between 23% and 14% per year (depending on own energy consumption and prevailing electricity rates after the initial 6-year tariffs) for many, many years to come! This effectively means that over the lifetime of the system, an initial investment of Eur 1,700 would have been turned around into concrete savings, many times over.
Lets have another example. A family living in a villa with a medium-sized heated pool pays at tariff bands 5 and 6 (currently EUR 0.418 and 0.686 respectively) for annual consumption of around 25,000kWh. That's a staggering annual bill of about €10,000 a year! Virtue Solaris install a 16 kWp system, which completely offsets this consumption. The customer does not opt to apply for government grant and instead chooses to use the energy produced for own consumption. Total cost of 16kWp system installed by Virtue Solaris was EUR 19,218 including VAT, which means that in about two years, the system has fully paid for itself.
Granted, these estimates are based on residential / domestic electricity tariffs. But what about businesses investing in solar?
Consider this example. An investment of EUR 13,125 in a 10.8kWp system with Virtue Solaris would bring about over EUR 53,568 of financial return through the FIT scheme, over a 20-year period, as guaranteed by the government. And beyond 20 years, our solar modules would still be covered by performance output warranty for up to 30 years! This would give you an amazing guaranteed and SECURE annual return of over 20% over a long period of time! But in reality, the returns would be higher, considering that businesses pay for their own consumption often at the rates that are much higher than Eur 0.155 / kWh.
Most of the residential and commercial solar energy systems offered by Virtue Solaris have a payback period ranging between 2 and 4 years. This means that under the right investment conditions (for example, with the help of a government grant and a special BOV loan available to Virtue Solaris clients), one can have the full costs of the system recouped during, or just shortly after the period of the loan itself! For example, customer opting to take special BOV unsecured loan on his EUR 1,700 investment (including VAT, after government grant) in a 2.24kWp system, would be paying a meagre EUR 52 in monthly installments for 36 months*. Yet the system has a pay back period of only 2.8 years, which effectively means that the customer would have fully recouped his investment in 34 months! Another way of putting it is that the customer actually got his solar energy system for FREE!
Of course a poorly designed or installed solar power system, or system that uses poor quality components would not generate as much savings and can actually turn out to be dear in terms of replacement costs for faulty components. Virtue Solaris offers its clients only the best products from quality global brands, with some of the best warranty terms. With our systems, return on investment is secure and guaranteed.
* This option may not be available for some of our promotional offers. Terms & conditions apply.